Media Library> Media Kit> Featured Articles> Current Press Releases>

Our message about the Coronavirus Outbreak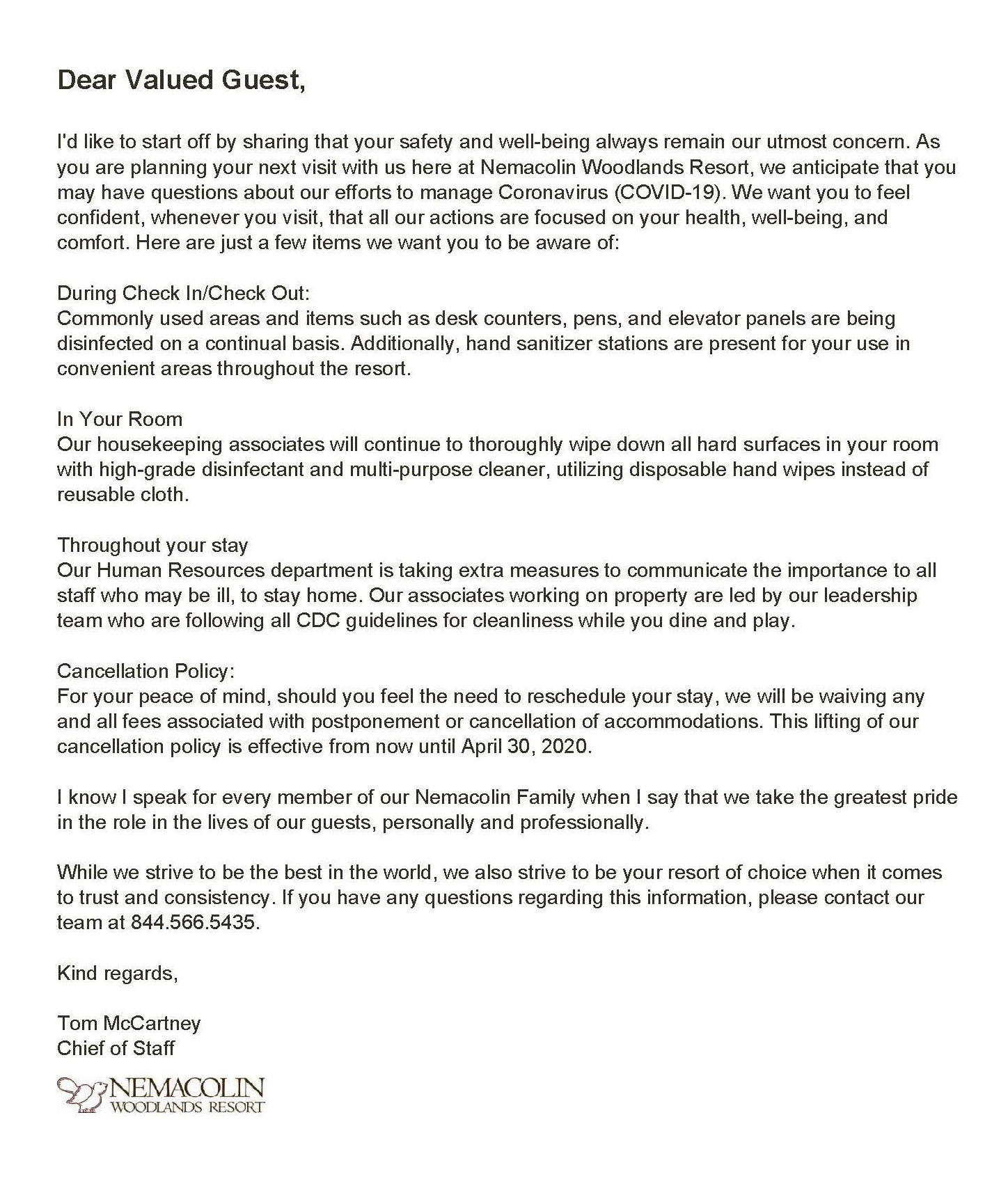 ---
Thank you for thinking of Nemacolin Woodlands Resort. You may find several assets to meet your needs through the content provided below.
Nemacolin considers press trips to members of the media. Freelance journalists are required to provide a Letter of Assignment from the publication(s) for which they will be writing a story on the resort.
For more information, to request a full media kit or to request a press trip, please join our media list or contact our PR Agency, Geoffrey Weill Associates, at nemacolin@geoffreyweill.com.
---
Overview Video
Want to learn more about Nemacolin Woodlands Resort? Our photos and words cannot do justice to our property. Watch our Overview Video to get a glimpse into our 2,000 acre playground, and remember... Expect the Unexpected.
---
---
MEDIA KIT