one-of-a-kind space
This chic new studio showcases all of the resort's special event linens, chinaware, chair covers, decor options and more. Brides and event planners are welcome to schedule a consultation in the new one-of-a-kind space that allows you to focus on the decor of your event.
THEMEWORKS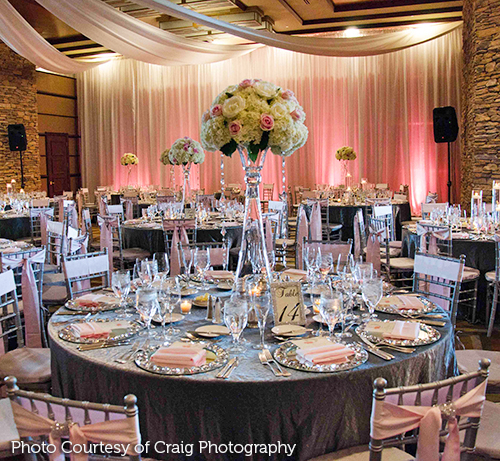 Celebrate something special at Nemacolin Woodlands Resort. From bridal and baby showers to holiday parties, our Certified Event Planners and ThemeWorks Department will guide you every step of the way.
Nemacolin's exclusive ThemeWorks department takes the unexpected and creates unique experiences for celebrations of all kinds. From a plush baby shower to a flashy reunion, our talented professionals will ensure a seamless and spectacular event! With designs ranging from an exotic Rio Carnival theme, complete with live animal components, to a trip down the Yellow Brick Road with the Wizard of Oz, no two events are alike. Request an idea and let our experienced team make your dream event a reality.
For more information on our Design Studio and ThemeWorks department, please fill out an online Request for Proposal or contact Lori Glisan, Director of Event Design, at 724.329.6482 or by email at lori.glisan@nemacolin.com.