Workshop & Treatment Testimonials
Acu-Vitality Treatment
Practitioner: Alik Minikhanov
My philosophy is keep moving forward. There is always the "what is next." My mind moves forward every day, but my body was starting to stand still. This was just unacceptable. I had heard from the people at our spa about this thing called acupuncture where they put tiny little needles in you and I would feel like new again. So I thought, "'why not – let's give it a go." That was over 10 years ago. Alik works miracles. Twice a week I'm at the Holistic Healing Center for Alik's acupuncture and massage treatments and I'm certain that they are the reason I'm still on the go. At 92 years old, it's great to still have the ability to keep searching for what's next. And my body is keeping up!
Joseph A. Hardy III, Farmington, PA
---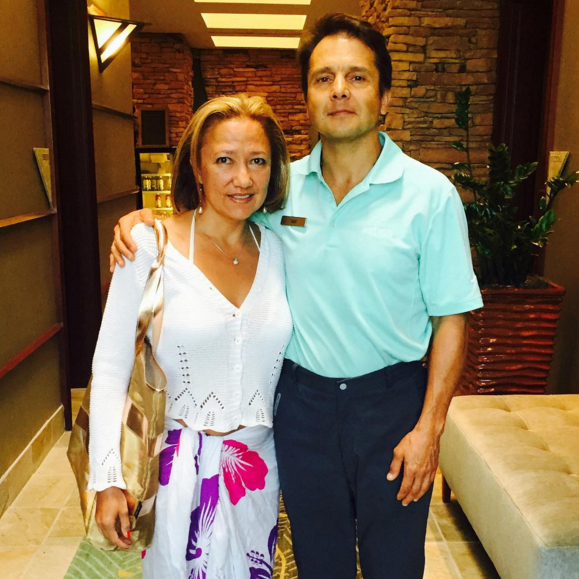 Holistic Treatments
Practitioner: Alik Minikhanov
I have recently been asked by friends what I am doing different with my self-care routine and have received compliments that I look younger and happier.

In July, I took a week-long vacation to Nemacolin Woodlands Resort. Through that incredible week, I was able to embark on a journey to wellness. I started running and exercising regularly and excluded certain things from my diet. Under the very close watch of Alik Minikhanov at the Holistic Healing Center at Nemacolin, I am feeling happier, younger, less stressed and full of life.

This new found happiness stems from physical wellbeing. I can spread my wings and fly! I invite you to check out the Holistic Healing Center at Nemacolin and the services they have to offer. Their knowledgeable staff will guide you in the right direction to total wellness.
In good health,
Ella Pritsker, Timonium, MD
---
So Wonderful, I went back the next day!!!
Practitioner: Alik Minikhanov
This was my first time visiting the Holistic Healing Center for an Acupuncture treatment. My husband had the Kila Massage treatment. This is a different type of a spa, as this is more specific for healing the body. Alik provided my acupuncture treatment, and massage therapy to compliment the acupuncture procedure, and was so thorough and knowledgeable. I thought I had a "catch" and Alik found that I had a deep muscle pull. He was so good and thorough, I made an appointment for the next day. They offer other types of services, Yoga and other classes including meditation held there (which I have not participated). It is a 2 hour drive one way for me to get there, but I plan to go back on my next getaway. In the afternoon, they offered a smoothie tasting, where I was able to watch them make fresh smoothies to order through a juicer.
Debbie Huber, Buckhannon, West Virginia
---
The Ayurveda Sanctuary
Hosted by Kerry Harling of the Holistic Highway, May 10 - 16, 2015
I was given the chance to have a one day Ayurveda Sanctuary with Kerry. I had a little bit of an idea on how Ayurveda worked, because I practice yoga and the two are connected. It really wasn't necessary to know anything about it though. It was very helpful to get my metabolic constitution determined by an actual practitioner. Kerry is easy to talk to and brings a very welcoming attitude. I liked that it starts with a phone call from Kerry the day or night before you arrive to meet her, that gives you and her an idea of what is going on and what's going to happen. Kerry is well informed and does a great job explaining everything. One of my treatments was with Stephanie and she provided me with a wonderful treatment of Urdvatana (chickpea paste vigorously rubbed onto the skin), then followed by Abhyanga (herbal oil for your dosha massaged all over the body, even filled into the ears), she also put Nasya oil into my nose. It was certainly different than any other massage I've received, but very beneficial and relaxing, yet invigorating at the same time. I really found having the oil put into my ears and nose very therapeutic. After those treatments at The Holistic Healing Center, I was sent over to the Woodlands Spa. There I was able to enjoy a nice, healthy lunch at Elements Café, take a nice stroll on a beautiful wooded walking path, and finish up my day with an herbalized steam treatment with the oil prescribed to me. Overall, the experience was amazing and I walked away with so much knowledge and I am so excited to start incorporating it all into my daily life and start living to my fullest potential!
Laura S., Ohiopyle, PA
---
Integrative Cancer Workshop
Hosted by Stanley Wetschley, M.D. and Janet McKee of SanaView Farms
The presenters were so passionate. I would say, don't wait until you are sick, go now! There is so much more to your recovery and prevention and mental health than you could imagine. What you learn here is more powerful than anything else you will experience. Your passion and love shines through.
I liked that the program brought so many modalities together. I feel this gave everyone something, probably many things, that they felt they could do positively for themselves. You are all truly pioneers on a path that is healthy for everyone. The program empowers us to move forward in such a positive way! Thank you for sharing your love, passion and knowledge with us.
I would recommend this program to others. This is life changing and powerful. I was delighted I was able to be part of this. The program was magnificent. This is a must do for any and all cancer patients, but it applies to life and so many other problems/diseases too.
What I liked most about this program is that it gave me hope.
Anonymous Review