The Nemacolin Experience Team
---
Experience the Unexpected…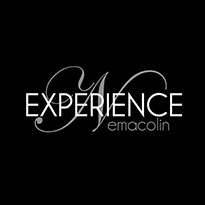 Nemacolin Woodlands Resort has once again raised our standards of guest service and created the Nemacolin Experience. The Nemacolin Experience Team assists with all resort memberships and sells the popular Experience Membership, which offers special activity pricing and casino access for the member and one guest. The Experience Team also encompasses the guest loyalty and concierge staff, providing additional service options for all resort guests.
To expose every guest to all facets of the resort, a Nemacolin Experience Membership is available for sale in the Chateau Lafayette Lobby or at the Experience Desk inside Lady Luck Casino Nemacolin. This $45 annual resort membership includes casino access for the member and a guest as well as special member only pricing for a number of resort activities including golf, access to the wet areas and the fitness center at the Woodlands Spa and Adventure Center offerings. In addition to these special prices, Experience Members will receive numerous one time offers to be redeemed throughout the year.

For more information, please contact the Nemacolin Experience Department at 724.329.6163.